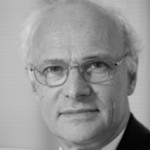 Economist specializing in public services in concessions
piron.vincent@gmail.com
contact@piron-consulting.com
+ 33 1 43500491/0611860277
"The first advantage of economics is its educational role. The elaboration and discussion of a model, however imperfect, are not futile tasks. They are for the businessman what kriegspiel is for the man of war. "
Pierre Massé
Former Commissioner for Planning
GENERAL PRESENTATION
Vincent Piron is an engineer graduated from Ecole Polytechnique and specialist in transportation, urban planning and economics. After 15 years of activities in the service of the State in the airport world as developer, then Director of airports, then Director of Grands Projets, he specialized in transport in urban areas (Metro Lyon and Cairo, motorways, tunnels and bridges with toll roads or not). He specialized in the urban transport economy and developed a socio-economic model to take into account the economic and social effects of urban transport and housing investments. He was Director of Strategy and Investments for the Concessions division of the VINCI Group and has followed or carried out more than 200 projects. He has now created his consulting firm "PIRON Consulting". He has published more than 20 articles on urban planning and transport economics, with the specific approach ¨PPP for the realization of projects.
SPECIFIC AREA OF ACTION
Vincent Piron is Director of the Working Group "Concessions Economics / PPP" of the Federation of European Construction Industries (FIEC). He is one of the references in terms of economic feasibility analysis of projects, assessment of the impacts and externalities of projects, and financing procedures.